Accropoly Ninomiya Industries Private Limited (ANIPL), was incorporated on 16th Day of March, 2011, with the objective of setting up of Cabins & Sheet Metal Components for Earth movers & construction Equipments manufacturers.ANIPL has been promoted jointly by Mr. Deepak Goyal, Mr. Prem Prakash Goyal, Mr. Shreyans Jain, Mr. Ryoichi Nukumi and Mr. Takashi Ogushi. The promoters of ANIPL have set up the manufacturing unit for construction machinery equipment's as a supplier of Driver seat cabin & sheet metal components at Paschim Medinipur-721301.
We are associated with Tata Hitachi from past 30 years and our Japanese partners are associated with Hitachi Japan from past 50 years.
ANI started its first trial production in 2013 with 3 prototype GI cabins with technical know how and presence of our Japanese partner at Kharagpur. In 2014 the production increased to 30 cabins/month and after a year the volume grew to 80 cabins/month and 150 loose components were added to the production. In 2016, the production further increased to 110 cabins/month. In 2017, the production was raised to 220 cabins/ month because of a huge demand in the market alone with which the loose components manufacturing also increased to 300+ parts/month.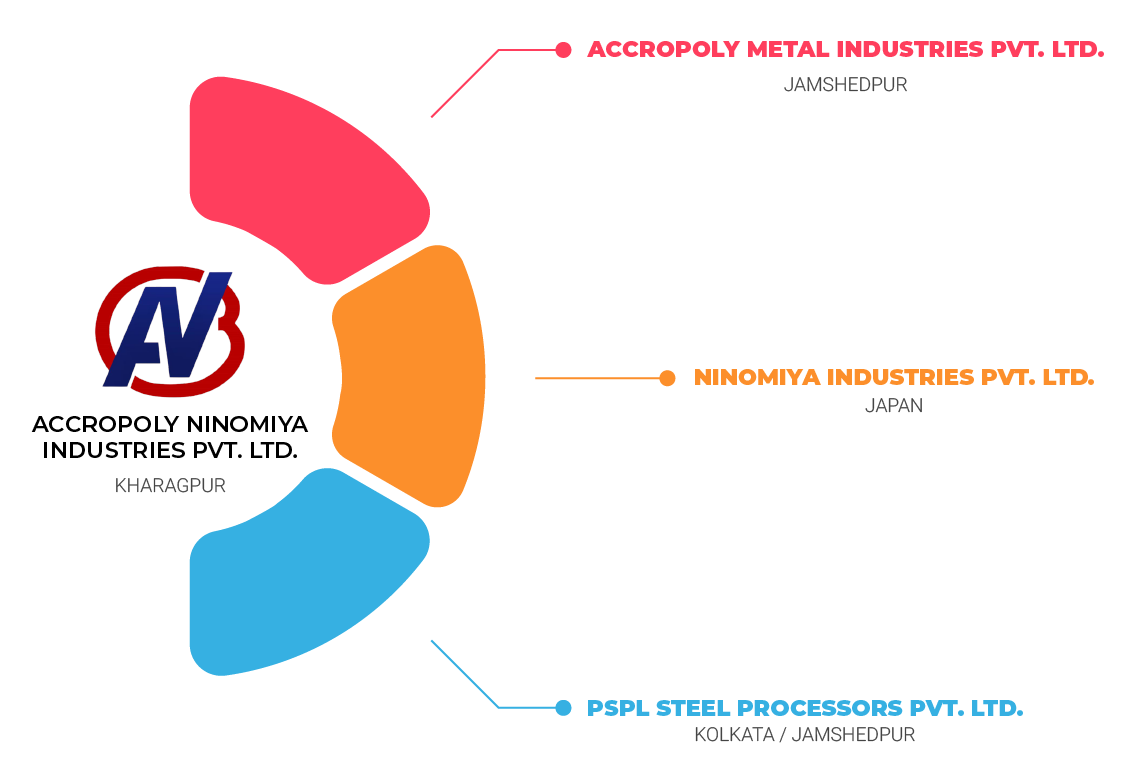 THE PROMOTERS ALSO HAVE PROMOTED MANY COMPANIES AND CONTROL ITS MANAGEMENT
India
Accropoly metal industries Private Limited:
1. Auto ancillary for Tata motors
2. Driver cabins manufacturers for DLW (Railway of India)
3. 3 Nos of Manufacturing facility in Jamshedpur
India
PSPL steel processors Private Limited
1. Authorized distributor of Tata steel in Jamshedpur and Kolkata
2. Processing unit for Tata steel
3. PSPL solar as EPC
4. 3 number of units in Jamshedpur, 2number in Kolkata
Japan
Ninomiya industries
1. Associated with Hitachi since six decades
2. Manufacturing of drives cabin for Hitachi
3. Parking system in Japan
Board of Directors From India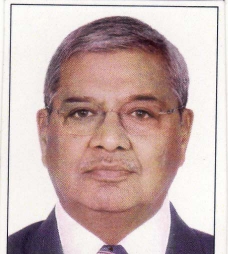 Mr. Prem Prakash Goyal
CHAIRMAN

Mr. Deepak Goyal
MANAGING DIRECTOR

Mr. Shreyans Jain
WHOLE TIME DIRECTOR

Board of Directors From Japan
Mr. Takashi Ogushi
DIRECTOR

Mr. Ryoichi Nukumi
DIRECTOR